Enhance the Safety


of Your Patients
Traditional IV Statistics
Recent recommendations from the Centers for Disease Control and Prevention (2010) indicate peripheral IVs can remain in place for 96 hours or more, as long as they are functioning properly and the patient is not showing signs of infection.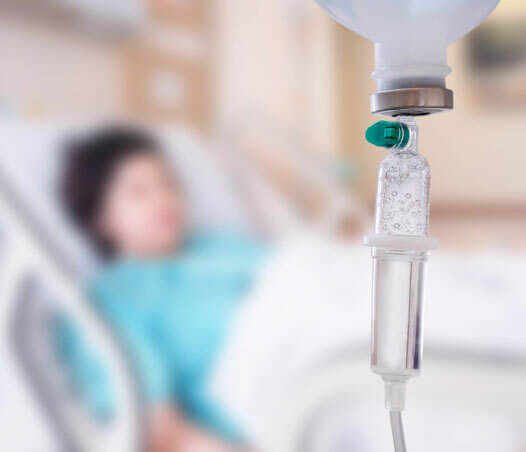 Approximately 70 to 90 percent of hospitalized patients receive IV therapy at some point during their stay.
 IV catheter failure rates are as high as 50 percent!
a)Main contributing factor to IV therapy failure is dislodgement. One study lists dislodgement as the primary reason for restarts in the majority of intravenous failures.
b) Given the frequency of both IV therapy and catheter failure as a result of dislodgement, this issue has huge implications for both patient safety and healthcare costs.
Our mission is to provide modern solutions to enhance the safety of patients and increase clinical satisfaction.
At IV Glove, we have packed a large number of safety options and ergonomic features into a small device that are geared to help secure the IV, with an increased level of comfort.
Significantly more cost efficient than other short-term peripheral IV replacement
Passive and non-invasive system 
Protects from accidental impacts and tampering
Reduces risk of accidental dislodgement or movement
Reduces health risks and medical costs 
Single use and disposable device
Results from the IV Glove 2.0 Clinical Trial
94% felt the IV Glove 2.0 kept the insertion site and surrounding area clean
100% of patients felt the IV remained more secure using the IV Glove
100% of patients said the insertion site was easy to inspect using the IV Glove
Only 11% of patients required a restart
The IV Glove 2.0 reduces the number of catheters used from the nation average of 4.4 per patient to only 1.1.
Improved Infection Control Prevention with the IV Glove!
Did you know that
more than one half of all epidemics related to Hospital Acquired Infections (HAIs) reported between 1965 and 1991, were in some form due to vascular access?
Infusion phlebitis is a frequent cause of pain and discomfort to millions of patients who receive IV therapy through peripheral IV cannulas each year in U.S. hospitals.  HAIs result in further medical complications, which are not only costly but can also be life threatening. These infections are linked to a variety of factors, including intravenous injections as well as contamination of medical supplies.
Medical tape is one of the most frequently used items in a healthcare environment. The number of various touchpoints it has in its lifecycle is far and above any other individual medical supply item. Studies have shown that rolls of tape are significant carriers of bacteria and can results in cross-infection due to contamination. 
A study of 24 rolls of medical tape showed that after only 1 day, 13 of the 23 (56.5%) rolls in circulation were contaminated. By day 5, all 23 (100%) of the rolls in circulation were contaminated. The COVID-19 has further highlighted the issues of infection transmission and cross-contamination. 
IV Glove set out on a mission to improve patient comfort, clinical efficiency, and hospital costs when implementing intravenous care. We also knew that minimizing the use of adhesives was a priority, and essential from both an infection prevention perspective, and for patients with adhesive allergies or skin sensitivity. 
Our IV securement device features antimicrobial, and antibacterial properties, with a transparent shield that both protects from tampering, and provides a barrier between the IV site and external contaminants.
Infection Control and Prevention has never been more important than it is today. IV Glove invites you to join in revolutionizing the way care is delivered and received with our one-of-a-kind IV securement device!