THE REVOLUTIONARY
IV SYSTEM YOU CAN TRUST
Providing Safe, Secure & Comfortable IV Applications
The IV Glove simply slips on to the patient's hand and is fastened without the use of adhesives. The IV Glove was designed to address stabilization issues with peripheral IV applications.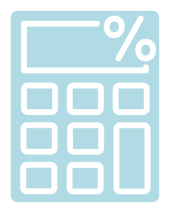 Save Time & Money
Use our ROI calculator to find out how much you can save.
Try the FDA Registered IV Glove Today
Significantly more cost efficient than other short-term peripheral IV replacement
Passive and non-invasive system
Protects from accidental impacts and tampering
Reduces risk of accidental dislodgement or movement
Reduces health risks and medical costs
Single use and disposable device
Ideal for Senior and Pediatric Patients
Curved dome, contouring the hand for greater comfort
Adhesive free system that securely attaches to patient's hand.
Can be worn for multiple days, avoiding painful removal of tape on a daily basis.